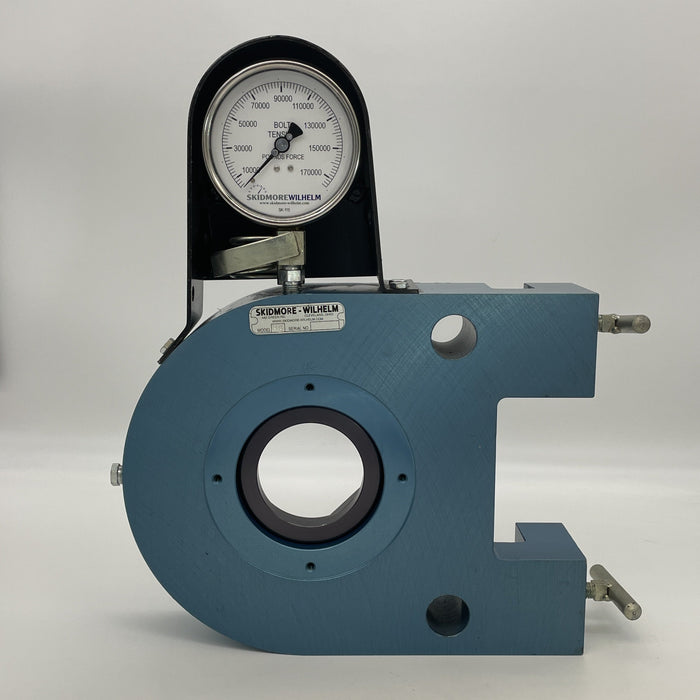 The Model HS Manual is available for download!
Model HS Portable Bolt-Tension Calibrator
Convert tool output to bolt-tension specs

Set production preload standards

Tests 3/4" through 1

-1/2 inch high-strength bolts to 170,000 pound preloads
The Model HS is a highly reliable direct- action hydraulic load cell instrument designed for use with high-strength bolts through 1-1/2 inch size. Direct dial readings to 170,000 pounds of bolt tension within 1% accuracy show the preload delivered. Recommended minimum bolt tensions are plainly indicated on the gauge face. The Model HS can be clamped to a convenient column or bench.

The model HS is available with interchangeable bolt bushing and plate sets for each size bolt to be tested in a complete range through 1-1/2 inch bolt sizes. Adapters can be made for special applications.

If you want to learn more about using the Model HS to verify bolt tension we offer a FREE Understanding Bolt Tension course.
       We also offer Professional Skidmore Training that covers all aspects of using a          Skidmore including safe usage and customized solutions.