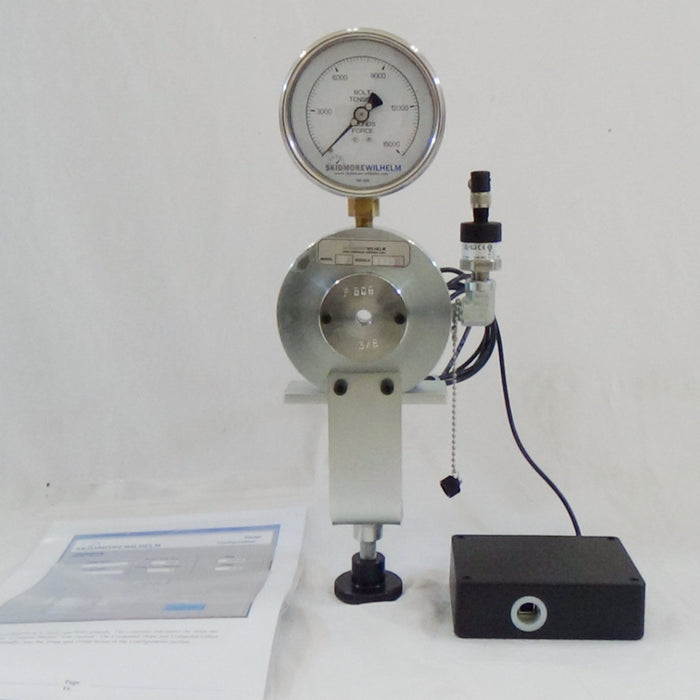 Model P Instructional Unit
Portable Bolt Tension Measuring Device with USB Digital Gauge.
Sold exclusively to educational institutions and training centers, including Snap-on Torque Certification programs.  Simple to setup and use, this unit includes Skidmore-Wilhelm Virtual Gauge software.
Great for for displaying real time gauge readings on a computer screen or connected display such as an overhead projector.